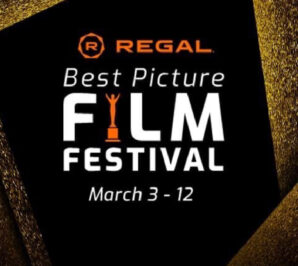 The Best Picture Nominees are in & we want you to celebrate with us!
 All of the 10 Best Picture Nominated films will be back on the big screen for a limited time.
Tickets are available NOW for only $6!
Full Schedule: https://regmovi.es/3Zkrumr
Regal Crown Club members get the perks of $5 tickets & a $7 small popcorn + drink combo.
Not a member of the Regal Crown Club? Register your existing card or join for free now!  https://www.regmovies.com/register