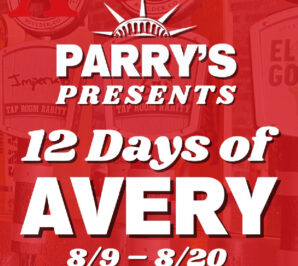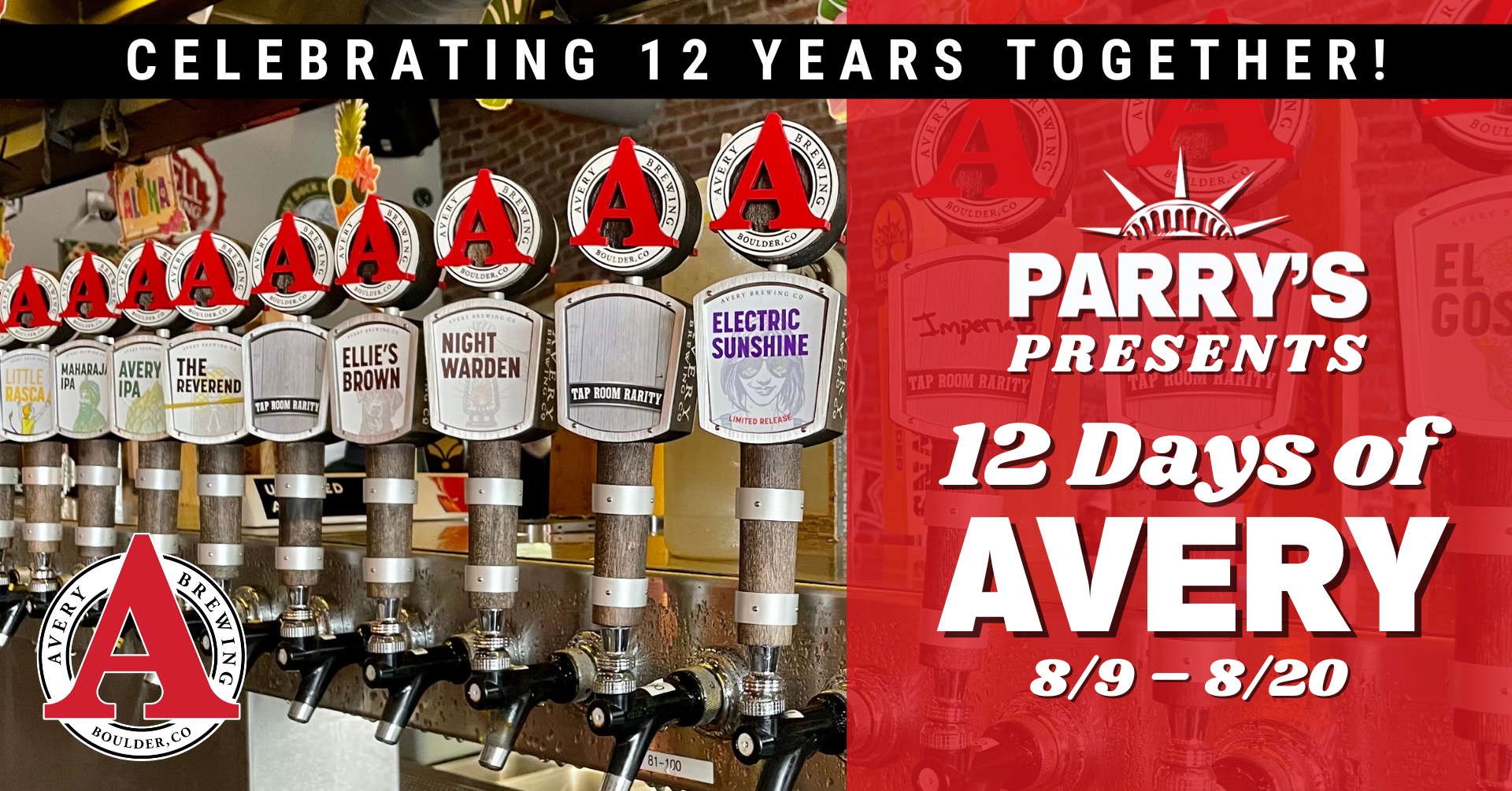 Help us celebrate 12 years of partnership between Parry's Pizza and Avery Brewing with 12 Days of Avery! 🎉 From August 9 through August 20, Parry's Colorado locations will be featuring four incredible Avery Parry's Pints (first for $4, second for $3), as well as additional delicious Avery offerings and some rare finds.*
Check out our Avery Parry's Pints Lineup!
Stampede – American Lager – 4.5% ABV
White Rascal – Wheat Beer – 5.6% ABV
Avery IPA – American IPA – 6.5% ABV
Nomadic Dreamer – New England/Hazy IPA – 6.7% ABV
Don't forget about our additional Avery beers on tap!
BUT WAIT, THERE'S MORE! 🤑
Be sure to ENTER TO WIN one of our Grand Prizes: an all-inclusive VIP Avery Brewery Tour for 4, a $250 Parry's Gift Card or 2 tickets to the Great American Beer Festival!* Enter multiple times in store (up to 1x per day) to increase your chances of winning.
*Contest entry available in store only 8/9-8/20. See store for full details and eligibility.